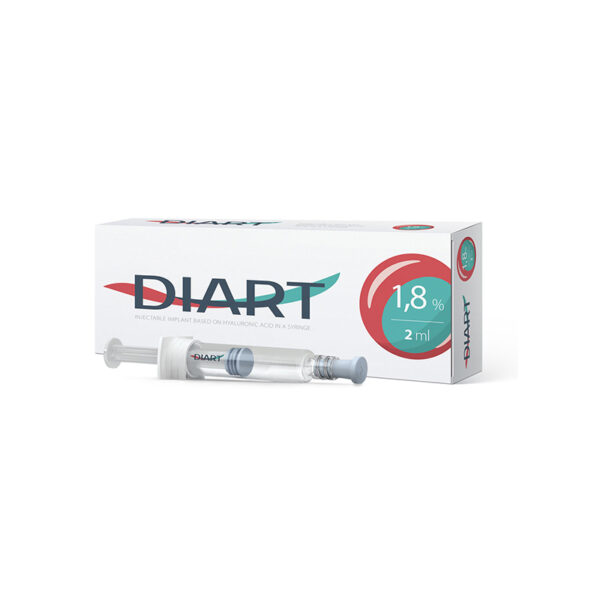 In stock
DIART®
€22.99
DIART is a medical device which represents an intra-articular hyaluronic acid injection. This enables better joint mobility in patients with osteoarthritis, reduces joint inflammation and pain and further disease progression is slowed down.
Description

Additional information

Reviews (0)
DIART®
Informacion i pergjitshem i medikamentit
By creating a highly elastic layer that surrounds the joint, it reduces friction when making movements
Improves the synovial fluid function
Topically reduces inflammation
Reduced pain sensation and decreased need for analgesics
Better joint mobility
Hyaluronic acid is of optimum pH and it is not of animal origin which prevents the allergic reactions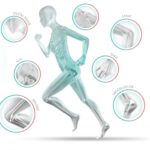 DIART contains the pre-filled disposable syringe with 36 mg of hyaluronic acid and sodium succinate.
Hyaluronic acid is a building element that creates a highly elastic layer on the joint surface In this way, it restores cartilage elasticity and has a positive effect on the restoration of synovial fluid function. In addition, large hyaluronic acid molecules reduce inflammation locally, reducing pain and increasing joint mobility.
Hyaluronic acid in this product is:
of synthetic origin, which prevents allergic reactions
of high-molecular-weight, about 3.000 kDa in size
purified
of optimum pH
Sodium-succinate is important for patients with osteoarthritis because it acts as a potent antioxidant and influences the reduction in production of certain types of molecules which are directly involved in the development of osteoarthritis.
In osteoarthritis grades 1-3
Post-traumatically
After arthroscopy
| | |
| --- | --- |
| Usage | DIART should be administered by healthcare professionals only who are trained for injecting it into joints and it should be administered only in the synovial space. |